There is no denying we live in an age where most of our questions, queries and concerns are answered by a quick search on the web. If we are after a recipe, we google it. If we are looking for a hairdresser who specialises in blonde, we google it. If we need an emergency plumber at 3am because our laundry is being flooded, we google it.
Australian businesses need a Website 
With the majority of people using the internet to find products and services they need it comes as quite a shock to know that 59% of all Australian small businesses do NOT have a website! This study conducted by GoDaddy also revealed the main reasons why these businesses do not own a website. The top reasons where, they believed their business is too small (44%), it is too expensive to have a website (30%) and they don't have time to build or manage one (17%).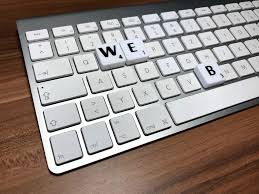 Now these reasons are fairly legitimate but there are far more benefits for your business having a website then it is to not. Once up and running your website can be a very valuable asset for your business.
Our top reasons why a website can help your business.
1. Improve online presence
As mentioned above we live in a world where the majority of people search for anything and everything on the internet. Having a website means that people will be able to find your business easily when they search for your service or product. Without a website your business may never get found or it will be found much less because people will have to actively search for you. Having a website also means that your business can be found 24/7! Yes that's right even when the business is closed you could still be attracting potential customers.
2. Improve business credibility
Think about when you search for a product or service. You find one on a review page or directory website and when you try to go to their website to check them out they have isn't one. Does that build trust with the business or does it make you question their credibility? A website enables your potential customers to start building up some trust and insight into your business to see if you are the right fit for them. Without a website you are missing this opportunity and handing it over to your competitors.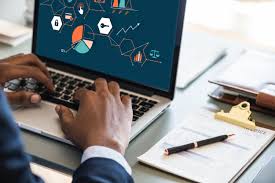 3. Helps grow your business
Websites are the new yellow pages and if you are not there then you don't get seen. A website gives you the opportunity to share your business with more eyes. More eyes on your business means more potential customers which means your business can grow. By having a well-structured website design you are able to share your story with your visitors and explain why they should choose you over other businesses. It is also a great place to highlight your experience and expertise which will help build your trust and authority in your marketplace. Another study done showed that 36% of
consumers are more likely to contact a local business with a website. Imagine if your business grew by 36%!! Just that should convince you that a good website is a business must!!
4. Save you money
How does a website save you money if you have to pay for one? Let's think past the cost of the initial website build and instead think about your website in the long run. Once your website is ranking and ticking away in the background you will be able to cut costs in other advertising areas such as magazines, google ads and social media marketing. Your website has the potential to bring in enough customers for you so that you don't have to do a lot of other advertising. This saves you money!!!
5. Saves you time
A big concern for small business is that they think a website takes a lot of time per week to maintain. This is a common misconception and stops a lot of small businesses from investing in a website. A website can be quite the opposite – a very efficient time-saver for your business. Once the initial build is done (which we will do for you) and your website starts ranking in the search engines you will find it takes you less time than you think to maintain it. Especially when you compare it to some advertising techniques you now use such as printing and delivering flyers. You can choose to update and run your website yourself once the build is done, or you could have us do that for you with one of our reasonably-priced ongoing packages. An impressive custom build website will help you grow your business and is an important investment to the success of your business. In the age of the internet a website is a must and when you see the
results that one can bring it really is a no-brainer!